Heritage
Motorcyclists the world over recognize the name Dunlop — and for good reason. With extensive global resources and a commitment to racing disciplines worldwide, Dunlop draws on a vast body of knowledge and to develop innovative motorcycle tire technology. Much of this technology quickly makes its way to our customers, whether they ride on the track, street or a weekend off-road adventure. Additionally, Dunlop maintains extensive development and manufacturing capabilities in the U.S. focused on developing groundbreaking new products for our customers. The Dunlop advantage encompasses many benefits:
1920 – The Beginning
Driven by innovative technology, Dunlop introduced the first use of Kevlar belts in motorcycle tires; produced the first original-equipment radial street tire; and continues to lead the industry with revolutionary firsts, such as our Geomax block-in-a-block technology, Sportmax Q3 Carbon Fiber technology, and MT Multi-Tread technology that combines different compounds to deliver both long-wearing mileage and impressive cornering grip. Dunlop has been building tires in Buffalo, NY, since 1920, and to this day is the only manufacturer to build motorcycle tires in the USA.
Racing Heritage
From international Grand Prix competition to US national AMA Supercross, Motocross, road racing and off-road competition, Dunlop boasts an unparalleled championship record.
Innovative Technology
From MT Multi-Tread™ design to our Intuitive Response Profile (IRP™) technology in street tires to the innovative off-road Geomax® technology that helped set winning records in AMA Motocross, Dunlop technology has the competition covered.
Broad Tire Selection
Dunlop offers motorcyclists a wide range of motorcycle tires for sale in virtually all categories.
Global Resources
All Dunlop tires benefit from cutting-edge advancements in tire technology and manufacturing techniques developed in our facilities around the world.
Tires Developed in North America
Through our Dunlop Proving Grounds in Huntsville, AL—the only facility of its kind in North America—Dunlop develops tires specifically for the North American Market.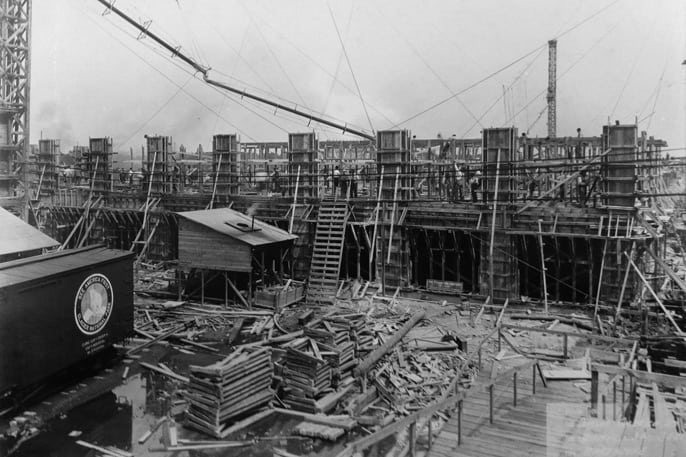 Made in America
Dunlop has been building tires using domestic and foreign materials in Buffalo, NY, since 1920, and to this day is the only manufacturer building motorcycle tires in the U.S.A.
No other tire brand is better for your ride than Dunlop.